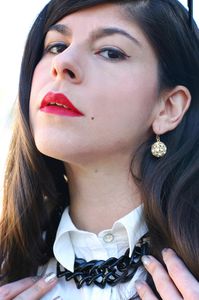 We are delighted to count Erika from Fashion Chalet within our lovely OverBloggers!

Erika comes from North Caroline, USA. She works as personal shopper and stylist for the famous and luxury Barneys New-York brand!

Fashion Chalet is basically a fashion blog which is mainly focused on clothing. Until recently, Erika used another blogging platform but then decided to take the plunge and join the OverBlog community.
Don't miss her gorgeous outfits on Fashion Chalet!

Here's her exclusive interview:
YOU STARTED FASHION CHALET IN 2008. CAN YOU PLEASE TELL US MORE ABOUT IT ?
I used to take photos of my outfits for school to show my friends. Then one day, I thought to myself, "what if I could share these photos with other Fashion lovers? Maybe on a website?" I found how to do so, and quickly began my blog site! Also, seeing other girls posting their outfits on various Fashion Forums. Some would share the links of their "blogs" I wanted to make my own blog too!

THE INTERNET IS FULL OF FASHION BLOGS. WHAT MAKES YOURS SO DIFFERENT FROM OTHERS ?
I enjoy wearing reasonably priced items mixed in with high-end. For example- I find it a creative challenge to walk into a store like H&M, Aeropostale, Target or Forever 21 and dig for pieces that look "designer" or "different" I try to save money this way. Then I splurge on items such as designer handbags and shoes. I'm also a fan of collecting sunglasses. I guess what makes my blog different is sharing ideas of outfits for the girl next door, but with a modern and unique twist of my own personal style.
UNTIL RECENTLY, YOU WERE USING A DIFFERENT BLOGGING PLATFORM. WHAT CONVINCED YOU TO MOVE TO OVERBLOG?
I learned that with OverBlog, I could have more opportunities to grow my blog as well as create a cleaner design. I am hoping to watch my blog grow and I'm very excited about that!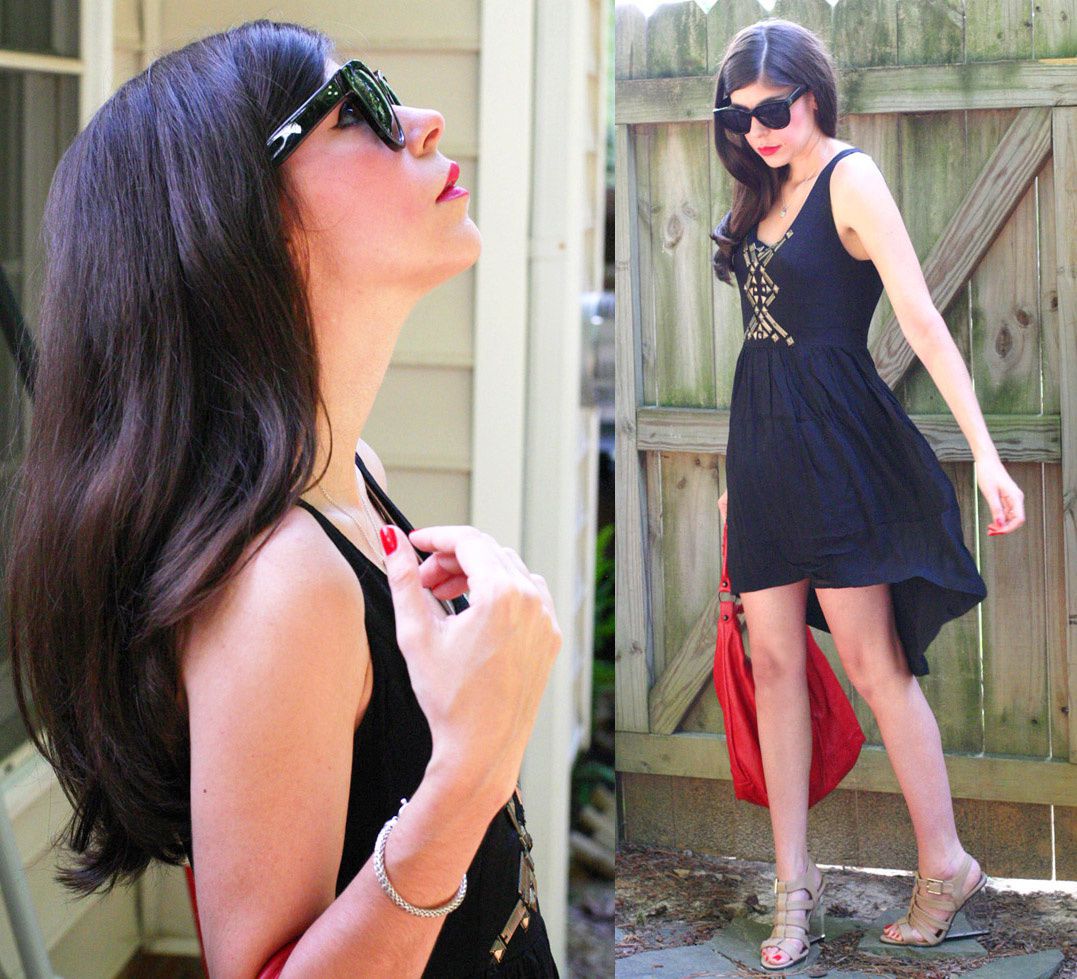 The SocialHub is very beneficial. Especially for us Fashion bloggers- this will makes things much easier.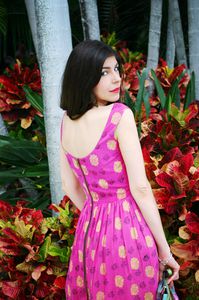 WHAT IS YOUR FAVORITE OVERBLOG FEATURE?
The SocialHub is very beneficial. Especially for us Fashion bloggers- this will makes things much easier. When traveling, sometimes it is hard to keep up with not only my own blog- but also with: Facebook, Twitter, Instagram, Tumblr, Pinterest, etc... With OverBlog I can do all of these at once! :)
YOU'RE NOW AN INFLUENT FASHION BLOGGER. ANY ADVICES TO THE ONES WHO ARE READING US?
Blog about what makes you happy, and most passionate. Create a voice and stick to what feels comfortable. If you are true to yourself and honest, people will notice and begin to read your blog more. I didn't start a blog to do anything more than share my fashion finds and ideas. I'm excited to say, I've made many friends and incredible opportunities along the way!!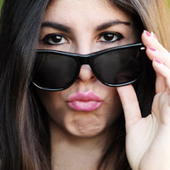 RACHEL ROY DRESS / STORETS SUN HAT / REBECCA MINKOFF BAG I can't believe Summer will soon come to a close. Can you? I remember vying for the warm, summer months not so long ago. Now, I kind of can't